The top three prospects in my mind are Robert Nkemdiche, Kelvin Taylor, and Christian Hackenburg. These players are all on the same team for the Under Armour All-American Game. The game takes place today at 5:00 PM EST. People that have gone through this game in its first year in 2008 included the likes of Trent Richardson, A.J Green, and Julio Jones. All of these players have had very successful college, and on going NFL careers.
Prospect List
Running Back-Kelvin Taylor-(future)Florida Gator
Kelvin Taylor has come from a good football family with his dad being Fred Taylor, former Florida Gator. My favorite part about Taylor's game is his ability to pass, run, catch, and block. Making Kelvin Taylor the complete package. I believe he will have an amazing college career and possibly NFL.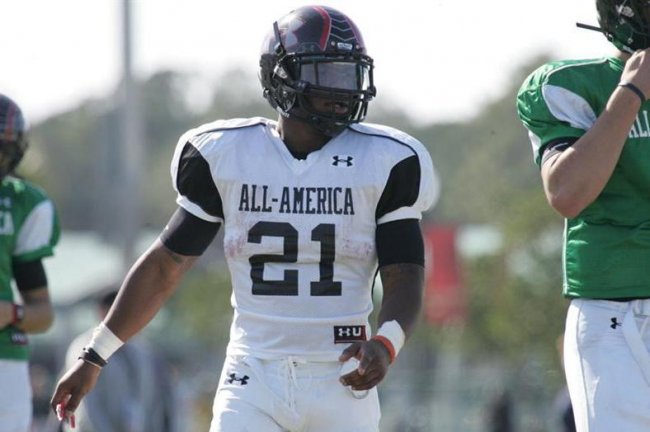 Defensive End-Robert Nkemdiche- College Clemson
Robert is from a small Georgia town, but this lineman is NOT small. He ways in at 265 pounds and is 6 feet 5 inches! The Clemson Tigers thought that they had scored Nkemdiche, but he decided to take his talents elsewhere. I believe whoever can land him will have a first round NFL draft pick.
Quarterback-Christian Huckenberg-(future)Penn State Nittany Lion
He is the top quarterback prospect because he has the ability to stay calm while he is in the pocket. This will decrease his amount of interceptions, because he won't have to throw on the run as much and won't get nervous when the blitz comes fast. I look forward to see him leading the Nittany Lions out of the whole that Jerry Sandusky has put them in.
By David B.