Notre Dame has had an incredible undefeated season. They overcome hard tasks such as beating the number 6 ranked Stanford Cardinals. The Cardinals put up a great fight only losing 20-13 in OT, but Notre Dame fought just as hard until the end pulling off the win.
Notre Dame has the best defense in the whole division 1. Teams against the Fighting Irish average only 10.3 points per game, this is number 1. This defense also only allows 286 yards of total offense per game. One example of how great this defense is looking at Manti Te'o's stat sheet. Interceptions-7, Sacks-4, but one thing that isn't on the stat sheet is that he has heart. He inspires his team, he's like Ray Lewis in the locker room and in the huddle. Manti Te'o has proved what he can do in the huddle by inspiring this Notre Dame team to win games. In fact he lead them to win, ALL of them.
Then, there is this amazing offense the Alabama Crimson Tide. Lead by quarterback, AJ McCarron, he has the second highest QBR with 173.1. He is only behind Geogia's Aaron Murray. Now, McCarron has to have some good wide reciever to throw to. That is where Amari Cooper comes in he has 895 yards this season on only 53 receptions. Giving him an average of 16.9 yards a catch!
Predict the score in the comments!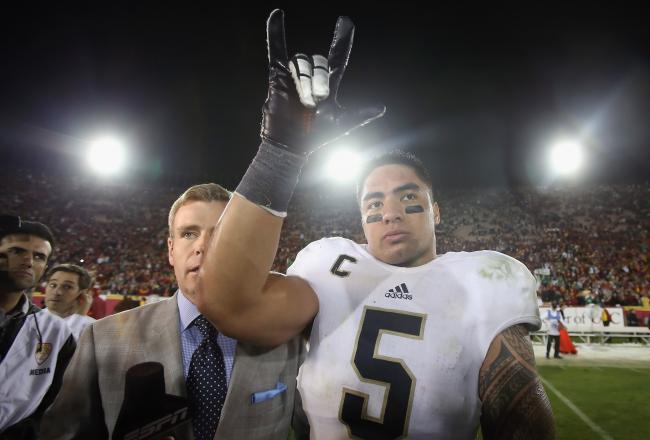 By David B.